Un grand merci à tous nos partenaires et une bonne année 2021

Many Thanks to all our partners 
---

ReelyActive: http://www.reelyactive.com/
Qui sommes-nous?: La technologie de reelyActive permet de créer des espaces intelligents qui comprennent le contexte de ce qui se passe en temps-réel, en détectant et en localisant des personnes et des objets (BYOD RTLS).  En faisant le lien entre les identités et leurs profils, l'espace devient capable de comprendre ce qui s'y passe, et ainsi s'adapter à notre présence. Grâce à notre plateforme, des entreprises sont capables de créer des produits ou des expériences contextuelles.
About us: reelyActive enables Smart Spaces that understand the context of what's happening in real time by detecting and locating the people and objects that are present.  By connecting everyone and everything to their existing digital profiles, the space becomes capable of understanding and adapting to our presence. Our technology platform empowers third-parties to develop their own contextually-aware products and experiences. Our Smart Spaces create a marketplace for real-time, real-world contextual data on a human scale. Our business is Context-as-a-Service.
---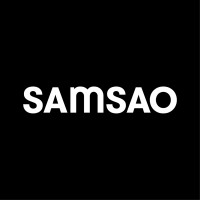 Samsao: https://blog.samsao.co/
Qui sommes nous? Nous sommes des experts et des innovateurs numériques spécialisés dans la création d'applications exploitant les données créées avec des objets connectés. Au cours des 5 dernières années, nous avons aidé de nombreuses entreprises à optimiser le potentiel de leurs appareils connectés. La collecte de données est une chose, mais les transformer en données exploitables et faciles à traiter en est une autre et nous sommes là pour vous aider. Votre premier pas vers une gestion efficace de vos données IoT commence aujourd'hui.
About Samsao : We are digital experts and innovators specializing in creating applications to leverage raw data created with IoT objects. We  have helped countless companies over the past 5 years to unlock the potential of their connected devices. Collecting data is one thing, but turning it into easy to process and actionable insights is another, we are here to help. Your first step towards effective IoT Data Management starts today.
---
RF COntrols: https://rf-controls.com/
Identify: Uniquely identify multiple passive RFID tags with an exceptionally long read range. Locate Accurately ascertain the present location of all passive RFID tags in three dimensions (x, y, z). Track: Track the movement of passive RFID tags concurrently in real-time. Winner of the 2020 «IoT Connected Retail Application of the Year» and the RFID journal Awards 2019 Best New Product
---
LiFiNEO https://lifineo.com/ Global Lifi tech: http://globallifitech.com
Qui sommes nous? Global Lifi Tech est une compagnie destinée à opérer la promotion, l'installation, et l'intégration d'une nouvelle technologie de transmission de données par la lumière dite « LiFi ». Global LiFi Tech offre des services personnalisés et des produits pour la mise en place de cette nouvelle technologie.
About us: Global Lifi Tech is a company dedicated to promoting, installing, and integrating a new data transmission technology with LED lighting called "LiFi". Global LiFi Tech offers customized services and products for the implementation of this new technology.
---
Signify: https://www.signify.com/fr-ca
Qui sommes-nous: Chef de file mondial en matière d'éclairage. En tant qu'entreprise d'éclairage favorisant l'Internet des objets, nous nous engageons à étendre notre leadership en ce qui a trait à l'éclairage connecté. 2020 IOT breakthrough winner for connected homes.
---
Impinj: https://www.impinj.com/fr
Qui sommes nous? leader des solutions RAIN RFID pour connecter des articles à des applications permettant d'accéder à l'Internet des Objets –
About Us: Impinj enables digital transformation by extending the Internet's reach from the cloud, through edge connectivity devices, all the way to physical items.
---
Connect&GO est un chef de file mondial offrant une combinaison unique de technologies prêt-à-porter intelligentes et de systèmes de gestion opérationnelle intuitifs pour les secteurs des loisirs, des sports et du divertissement
Connect&GO is a global leader in RFID technology offering a unique combination of smart wearable technology and intuitive operating management systems for the leisure, sports and entertainment industries.
---
Portable Technology Solutions
Founded in 2000 and headquartered in Calverton, NY, Portable Technology Solutions, LLC (PTS) is a provider of user configurable, data collection software and systems (TracerPlus mobility software and ClearStream RFID fixed RFID and Bluetooth (BLE) Beacon data capture software). The IoT Lab. is using the ClearStream Fixed RFID & Bluetooth Beacon Software