Many Thanks to all our partners
---

ReelyActive: http://www.reelyactive.com/
About us: reelyActive enables Smart Spaces that understand the context of what's happening in real time by detecting and locating the people and objects that are present. By connecting everyone and everything to their existing digital profiles, the space becomes capable of understanding and adapting to our presence. Our technology platform empowers third-parties to develop their own contextually-aware products and experiences. Our Smart Spaces create a marketplace for real-time, real-world contextual data on a human scale. Our business is Context-as-a-Service.
---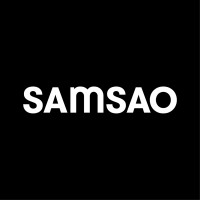 Samsao: https://samsao.co/fr/
About Samsao : We are digital experts and innovators specializing in creating applications to leverage raw data created with IoT objects. We have helped countless companies over the past 5 years to unlock the potential of their connected devices. Collecting data is one thing, but turning it into easy to process and actionable insights is another, we are here to help. Your first step towards effective IoT Data Management starts today.
---
RF COntrols: https://rf-controls.com/
Identify: Uniquely identify multiple passive RFID tags with an exceptionally long read range. Locate Accurately ascertain the present location of all passive RFID tags in three dimensions (x, y, z). Track: Track the movement of passive RFID tags concurrently in real-time. Winner of the 2020 «IoT Connected Retail Application of the Year» and the RFID journal Awards 2019 Best New Product
---
LiFiNEO https://lifineo.com/ Global Lifi tech: http://globallifitech.com
About us: Global Lifi Tech is a company dedicated to promoting, installing, and integrating a new data transmission technology with LED lighting called "LiFi". Global LiFi Tech offers customized services and products for the implementation of this new technology.
---
Signify: https://www.signify.com/fr-ca
Qui sommes-nous: Signify is the world leader in lighting. We provide professional customers and consumers with quality products, systems and services. And our connected lighting offerings bring light and the data they collect to devices, places and people – redefining what light can do and how people use it. Our innovations contribute to a safer, smarter more sustainable world. 2020 IOT breakthrough winner for connected homes.
---
Impinj: https://www.impinj.com/fr
About Us: Impinj enables digital transformation by extending the Internet's reach from the cloud, through edge connectivity devices, all the way to physical items.
---
Daxyon: https://www.daxyon.io/en/home.html
Abou us: Daxyon is a Montreal-based company with a mission to help companies join the digital transformation through IoT technology. We build flexible solutions that can integrate with other systems by leveraging on our IoT cloud platform.
---
Connect&GO is a global leader in RFID technology offering a unique combination of smart wearable technology and intuitive operating management systems for the leisure, sports and entertainment industries.
---
Portable Technology Solutions
Founded in 2000 and headquartered in Calverton, NY, Portable Technology Solutions, LLC (PTS) is a provider of user configurable, data collection software and systems (TracerPlus mobility software and ClearStream RFID fixed RFID and Bluetooth (BLE) Beacon data capture software). The IoT Lab. is using the ClearStream Fixed RFID & Bluetooth Beacon SoftwareEdit